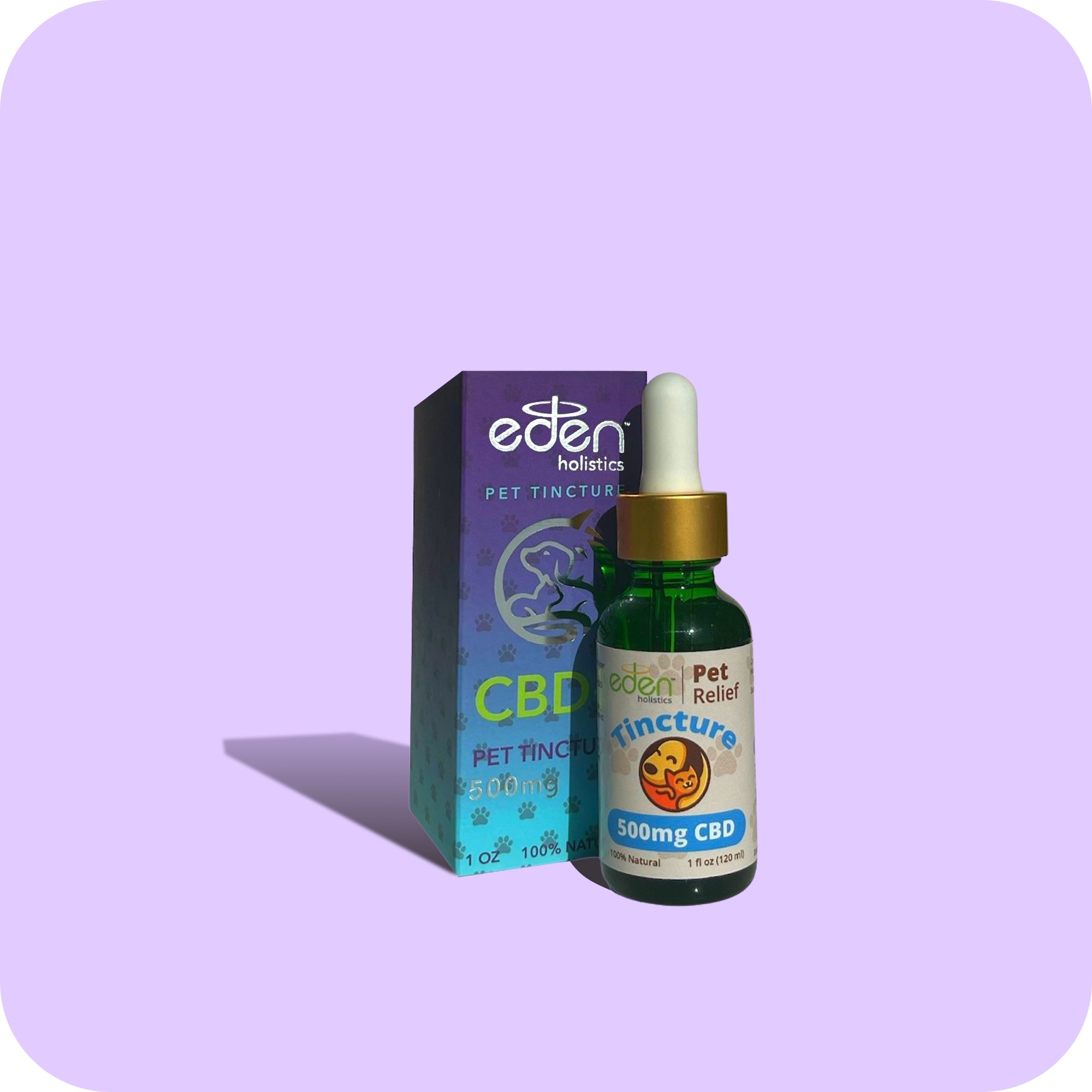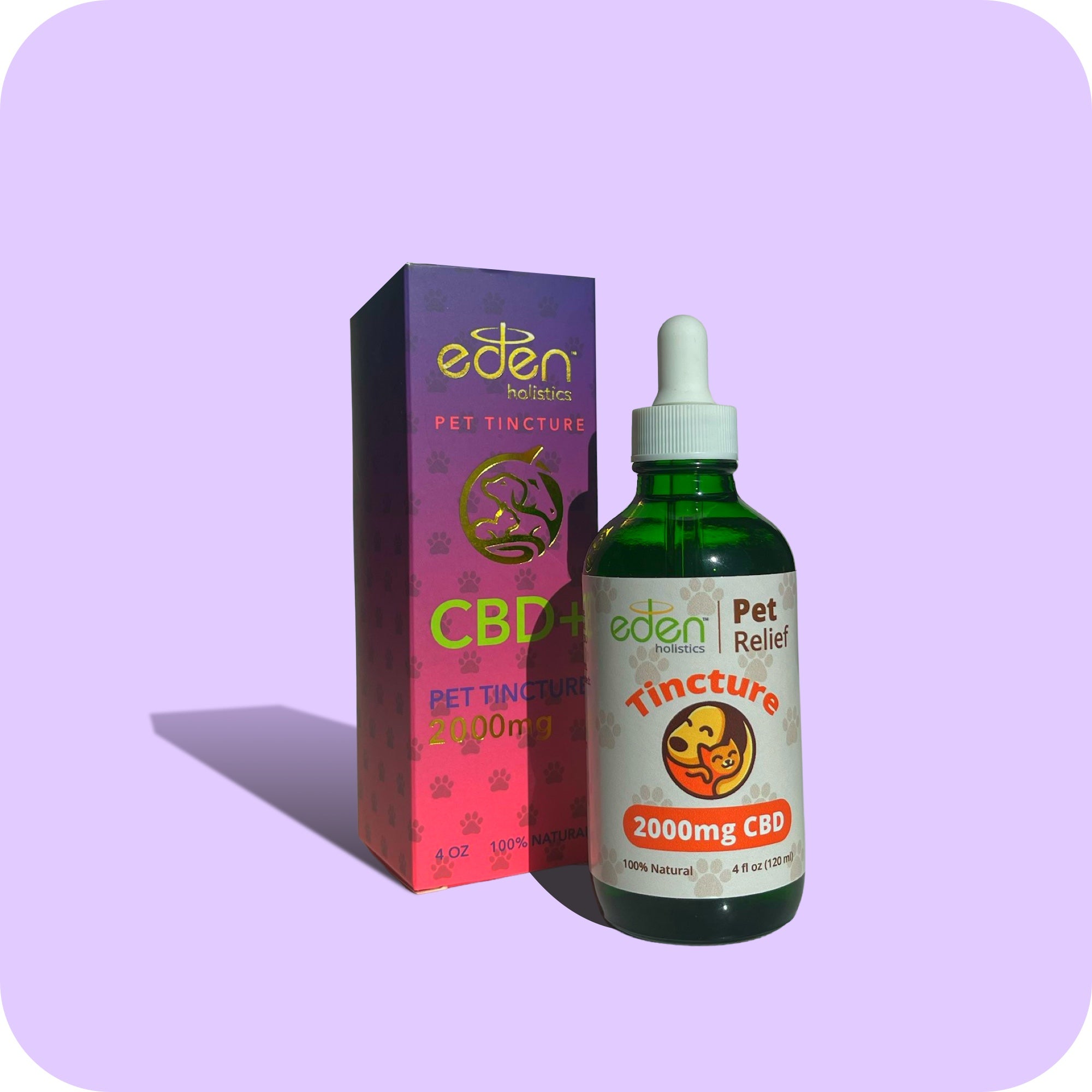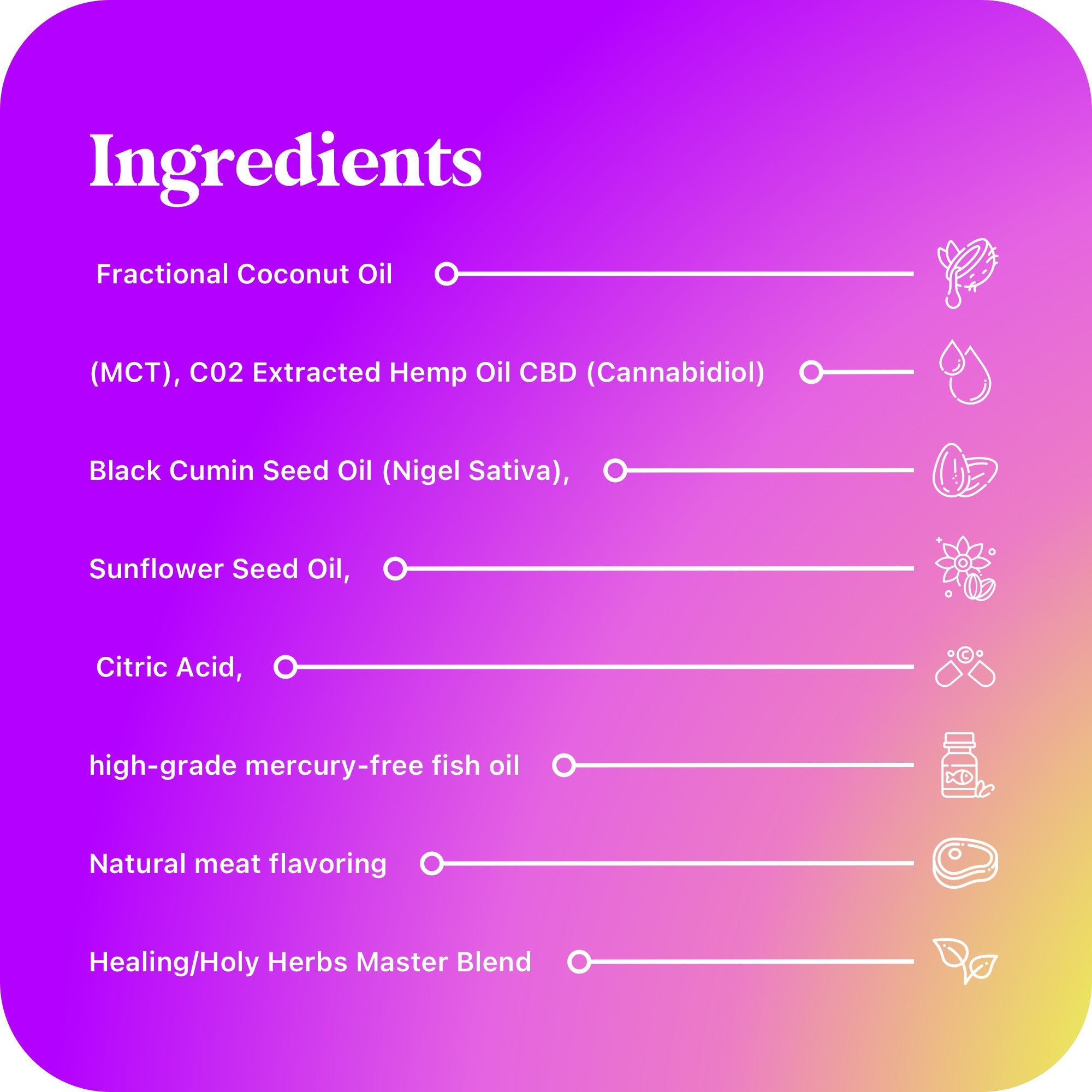 Pet Tincture
Eden Holistics 500mg and 2000mg pet Hemp Oil CBD Tinctures are made with CBD sourced from High-Grade Hemp and pharmaceutical grade MCT oil. With the addition of high-grade fish & oil Black Cumin Seed Oil also known as The Holy Seed, there is no other tincture available today that can match its full spectrum of health benefits
CBD Crafted For Your Pet
Introducing our 100% organic CBD oil for dogs! Made with only the highest quality ingredients, our CBD oil is carefully crafted to help support your furry friend's overall wellness. Sourced from organically grown hemp plants and free of any harmful additives or chemicals, you can rest assured that your pup is getting the best possible care.
"I was skeptical at first, but this CBD pet tincture has really made a difference in my dog's anxiety levels. He's much calmer and happier now."
"My dog has had chronic joint pain for years, but since starting on this CBD tincture, she's been much more mobile and active. It's been a game-changer!"
"This CBD tincture has been a game-changer for our pup's seizures. We've noticed a significant reduction in frequency and severity since starting her on it."
"I love that this CBD tincture is made with all-natural ingredients. It gives me peace of mind knowing that I'm giving my pet something safe and effective."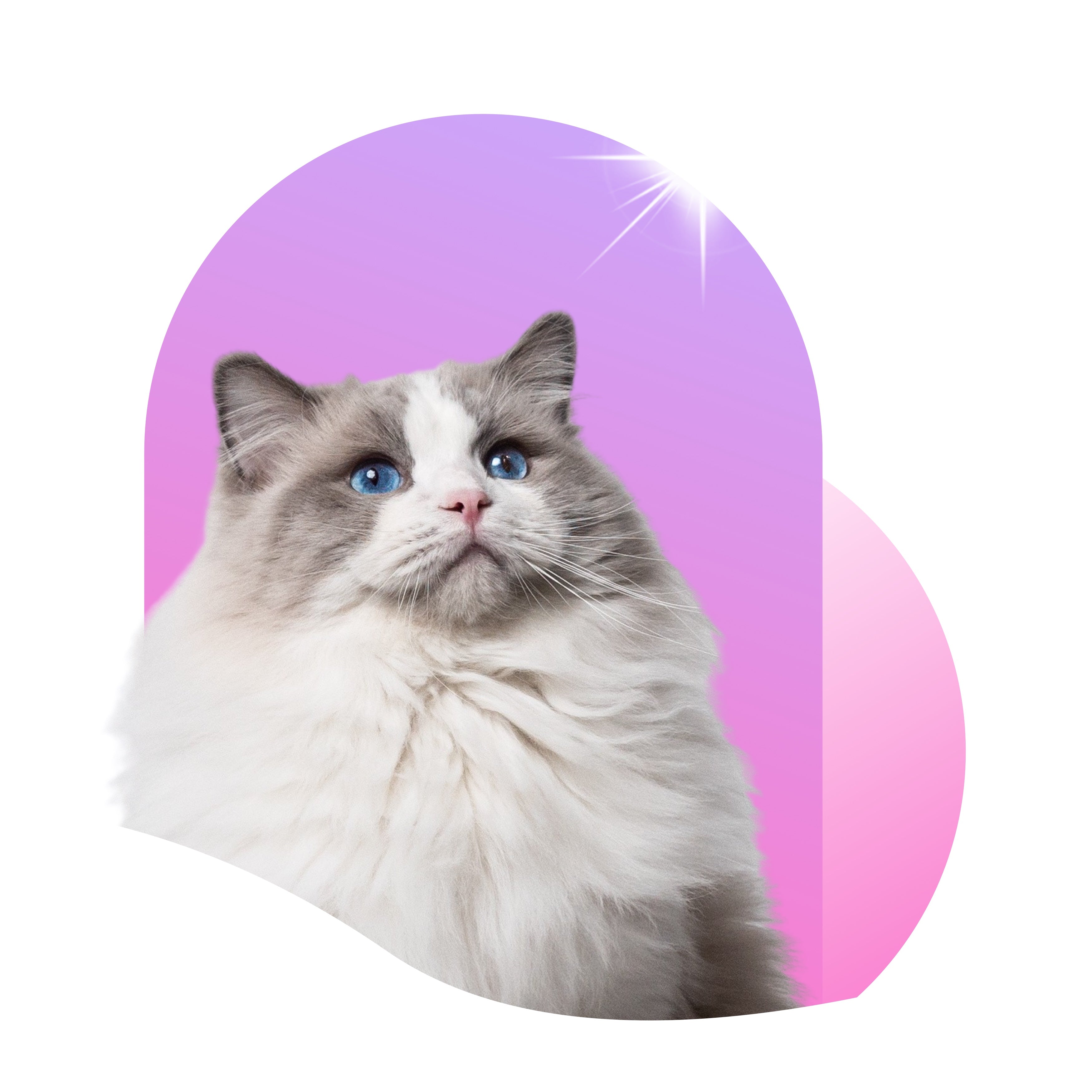 How To Use Pet CBD
CBD for pets should be given in a dose appropriate for your pet's size and weight, as well as their individual needs. It's important to start with a low dose and gradually increase as needed to find the right amount for your pet. Generally, a standard dose for dogs is 0.2-0.5mg of CBD per pound of body weight, given once or twice daily. However, it's always best to consult with your veterinarian before starting your pet on any new supplement, including CBD. They can help you determine the appropriate dosage and ensure that it's safe for your pet to use.